Hello NG Community,
here is the latest update for The Legend of LUST: Destroyer!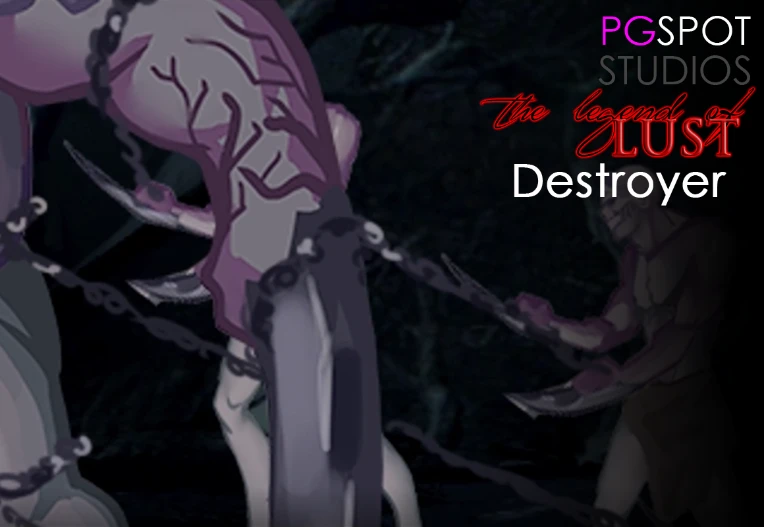 Download links below:
If the download does not start, it could be Chrome blocking it. Right click on the link and open on a new incognito window or try using another browser.
If the game gives issues, a common solution is to run it as Admin.
This update will see us facing something new, something born of hell that we have not yet faced throughout the whole story so far. Be prepared...
On top of that we also have 2 sex scenes as well as an intro cut-scene & more.
PS after conquering the Ruined Fortress, remember to travel back to the Valley of Pleasures, as the dialogues will point out, in order to advance the story.
Update's Main Introductions:
New Sex Scene: DS clean up
This new scene will be released in 2 parts. With this new update you will be able to access part 1 in the Onyx Caves by clicking on the Demon Girl in the Main Hall which now gives 2 scenes you can choose from. DS clean up is a direct continuation of the DS scene we recently completed. It focuses on oral sex as the Demon Girl "cleans up" Lust's member. It comes with various options, multiple complex animated sequences, dialogues, various settings like bulge on/off and boob size as well as other functions some of which you will be familiar with if you have played some of our other scenes before.
Part 2 will come with more animated sequences, an extra Patron only animation, sound effects and more.
We hope that you will like it.
New Sex Scene: Great Limbo Mother and Ravagers Boob Job
This scene is a remake of the Ravagers cut-scene intro which we have redone as a mini bonus scene with clickable options. Be advised that this scene, being an .exe/app, will open in a new window.
New Patron only Character teaser: Hyperia
As some of you know. we have been running a series of polls in which our council member Patrons have been casting votes to develop a brand new user controllable character reserved only to Patrons.
In this new update you will be able to view an adult teaser image of her in the main menu.
One of the main things we have already started working on for the next update (coming next month) is bringing her to life in game.
Hyperia is coming ;)
New Boss Battle
We are not going to say much about this, just that it will be a challenge facing something never faced before... and that if you are not prepared, you will perish...
New intro-cut scene
Well as you can imagine, since we are introducing a new enemy type in a boss battle, we have also created an intro cut-scene for it.
2 new Backgrounds/areas
In this update we will be consolidating our hold on the ground gained in Limbo as well as unveiling our next move. To allow for this we have created 2 new backgrounds/areas which you will encounter as you move forward in the story.
PGSS Avatar Girl -  new clothing version
This last production cycle we have also reworked our Avatar Girl creating 2 new versions of her wearing "some" clothing. As a Collector or higher lv Patron you will have access to the High Resolution version of this new artwork.
Berserker
We have done some extra work and adjustments to the new Berserker character, possibly the strongest character added to the game apart from our main 2 chars Lust & Hottie, not to mention that just like our mains, he is the first other Demon to join our ranks.
We hope that you will enjoy exploiting his full power.
PS don't forget to upgrade him in regards to both armor and weapons at the Hell Forge in the Onyx Caves.
Cheat Codes (use with discretion, don't ruin your game experience)
We have created some cheat codes that you can use in game. We advise not to as it will pretty much spoil the fun or even skip some important stuff (EG acquiring a new character).
These are meant to be used, mainly for testing purposes, or as a last resort in case an error occurs (for example if for some reason a battle is frozen, as some of you have unfortunately reported).
Anyway, here they are and again, for your own enjoyment, please use them with discretion.
During a battle you can hit on your keyboard the following:
kkkkk
(press K 5 times) This will restore all your character's HP/MP while taking the enemies' HP down to 1.
lllll
(press L 5 times) This will instantly end the battle with a victory.
Glitches & Fixes
We dedicated quite some time fixing various glitches and problems. The game should run smoother now. Thank you to all those that took the time to report issues. That helps us a lot. Out team is very small, only 3 people at the moment due to budget decline, while the game is growing to huge proportions making it really hard to test any possible scenario.
Honorary Team Members
A very special thanks goes to our Honorary Team Members:
Trenton Wardman
UltraZero45
Thank you so very much for your generous support!!!
That is all for this update, as always a big thanks to all our supporters and enjoy the new update ;)